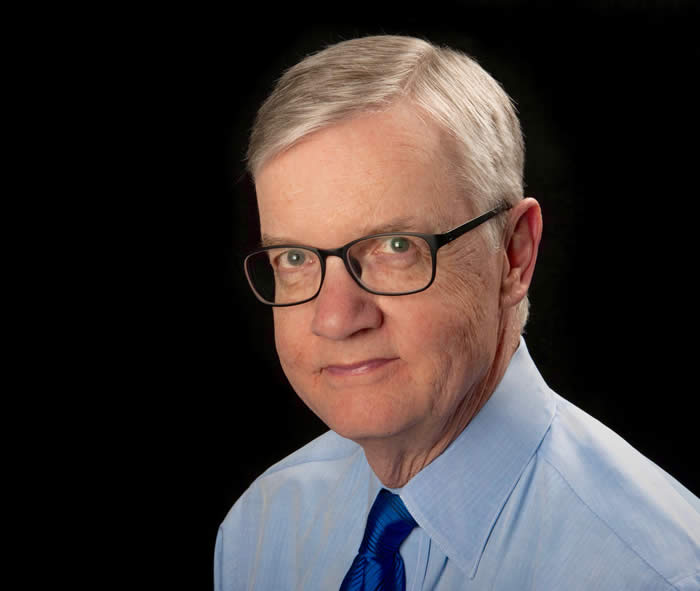 David D. Clarke, MD is President of the Psychophysiologic Disorders Association. He is also Assistant Director at the Center for Ethics and Clinical Assistant Professor of Gastroenterology Emeritus both at Oregon Health & Science University (OHSU) in Portland, Oregon, USA. He is Associate Faculty at Arizona State University, Associate Faculty at the Cummings Graduate Institue, Clinical Advisor to the Stress Illness Recovery Practitioners Association (U.K.) and Clinical Lecturer with Pacific University in Oregon.
Dr. Clarke is board-certified in Gastroenterology and Internal Medicine and practiced Gastroenterology in Portland from 1984 to 2009. During that time he conducted detailed interviews with over 7000 people whose symptoms were not explained by diagnostic testing.
He has received numerous awards for patient care including the Distinguished Physician Award from Kaiser Permanente and an award from Pacific University for Outstanding Commitment to Physician Assistant Education. In surveys of physicians by Portland Monthly magazine in the metropolitan area, Dr. Clarke was twice named one of the "Top Doctors" in his specialty. He is a member of the Academy of Psychosomatic Medicine, the American Psychosomatic Society, and the Collaborative Family Healthcare Association for whom he co-Chairs the Special Interest Group on Medically Unexplained Symptoms.
Dr. Clarke is a graduate of Williams College (Phi Beta Kappa) and the University of Connecticut School of Medicine where he received the Mosby Award for Clinical Excellence. He completed internship and residency in Internal Medicine and fellowship in Gastroenterology at Harbor/UCLA Medical Center in Los Angeles. He has been a Visiting Professor at the Royal Children's Hospital in Brisbane, Australia and at Oxford University in England. He was the Ethics Director for his medical group from 2005-2008.
Dr. Clarke has lectured extensively on Psychophysiologic Disorders to internal medicine, family practice and gynecology physicians, mental health professionals, physician assistants, nurse practitioners and other groups including chaplains, pharmacists, chronic pain specialists and the public across North America and Europe. His twenty television appearances include WABC (NY), WGN (Chicago), WJLA (D.C.), KRON (SF) and WFAA (Dallas). He has completed over 100 radio broadcasts including KKZZ, KRLA & KPFK Los Angeles, WLTW & WOR New York, WBZ Boston and KYW Philadelphia. He has appeared on syndicated broadcasts hosted by Rosie O'Donnell, by Montel Williams and by Michael Roizen(author of You: The Owner's Manual).
Dr. Clarke has been married to Linda since 1977. They have two adult sons and five adorable grandchildren. For his own stress, he prescribes adventures with his family, bicycling, travel, hiking among mountains, photography and Linda's cooking, occasionally all on the same day. All royalties from book sales and all profits from lectures are used only to support the Psychophysiologic Disorders Association, a 501(c)(3) non-profit corporation whose mission is teaching health care professionals and the public about stress-related illness.
Contact Dr. Clarke
:
DrDave@stressillness.com


For News and Updates please Like the PPD Association

A short video interview with Dr Clarke is here.